About company
Quality of provided services is our main goal. UNEX STROY Company LLP endeavors to fully meet the needs of its clients and exceed their expectations

The system is organized in full alignment with the effective legislation of the Republic of Kazakhstan and complies with standard requirements of ISO 9001:2015; ISO 14001:2015; OHSAS 18001:2007

FACILITIES OF A STATE SIGNIFICANCE

Over a short period of company's life, we have constructed the facilities of a state significance in Mangystau, Atyrau and Aktobe, Southern Kazakhstan and Almaty Oblasts.

During its business activities, our company has created a blameless reputation. Most demanding and discerning clients use our services.
By setting out the precedence of our business activities, we define the formation of sustainable trust and respect amongst the company's consumers.
LISTEN AND DOWNLOAD THE HYMN OF THE COMPANY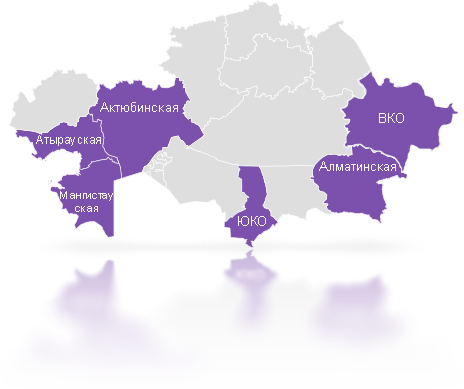 History
UNEX STROY LLP was established in 2002 in the Republic of Kazakhstan. June 3, 2013 the company obtained the right to perform construction activities of Category 1 attested by the state license of the Republic of Kazakhstan GSL No. 13008996.
QUALITY MANAGEMENT SYSTEM

In the activity of LLP "Company« UNEX STROY »is guided by the following principles:

SECURITY
Production work in safe mode, safe methods for the life and health of employees, customers, third parties and the environment;
GUARANTEE
Creating and maintaining the Customer confidence in the fact that all of its requirements for the quality of construction and installation work will be carried out;
ISO STANDARDS
Ensuring compliance with the requirements of international standards ISO 9001: 2015; ISO 14001: 2015; OHSAS 18001: 2007.
MEASUREMENT AND ANALYSIS
Continuous monitoring and measurement, analysis and improvement processes of the integrated management system; the involvement of employees;
COOPERATION
Mutually beneficial cooperation with suppliers, based on our understanding of the goals and objectives in the field of quality;
HARMONIOUS WORK
A clear allocation of powers and responsibilities in the field of quality at all levels of company management;